SPDR S&P 500 12-Year Chart after the ETF took in $8.2B in New Money Yesterday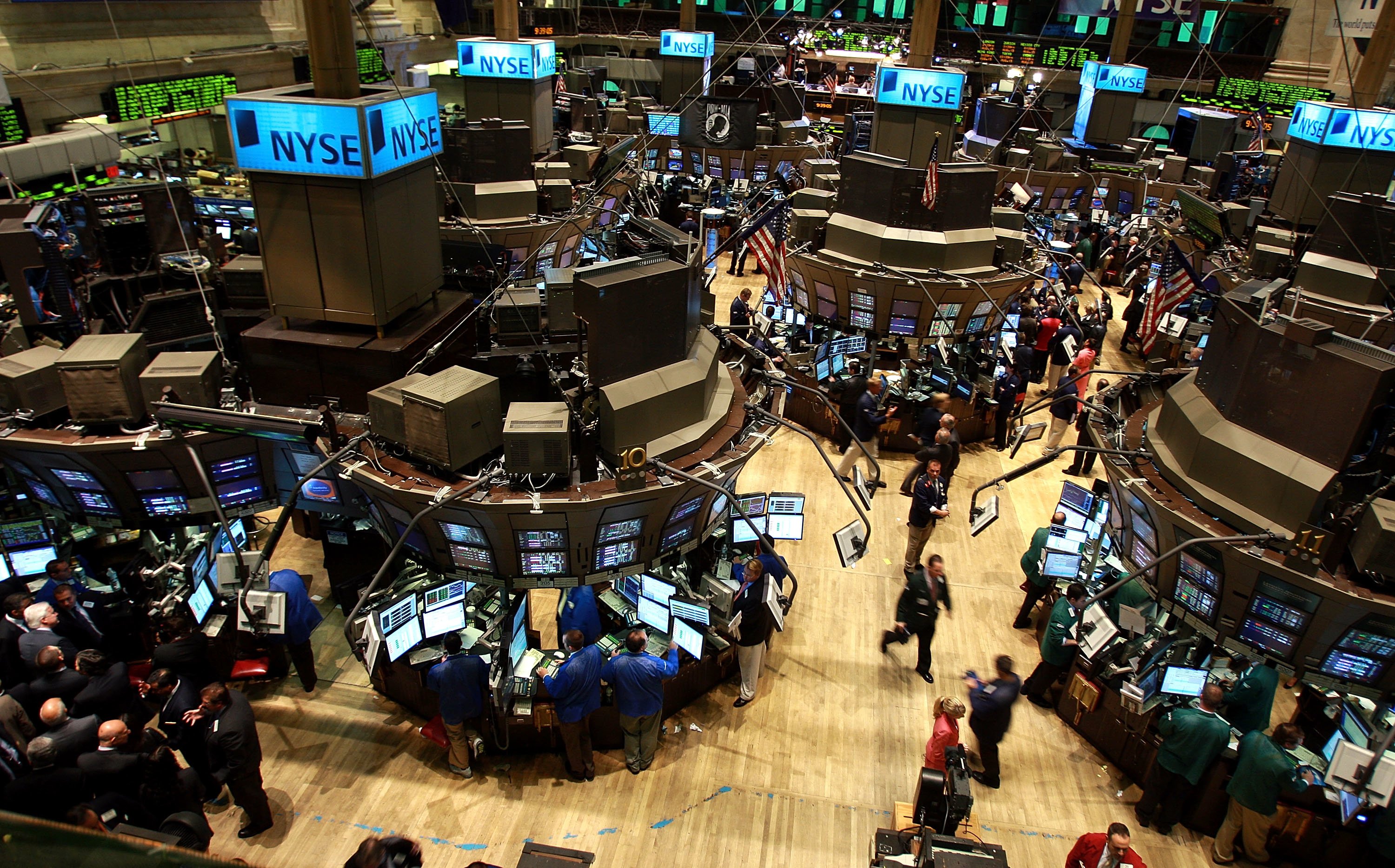 Barron's — The Dow Industrial Average's streak of all-time highs was kaput as of yesterday, but the S&P 500 ran up 1.37% to a new record close of 2395.96.
What's even more amazing: the SPDR S&P 500 ETF (SPY) took in $8.2 billion in fresh money yesterday, the most since Dec. 2014. President Donald Trump's first address to Congress was a market event, says Matt Bartolini, head of SPDR Americas Research at State Street Global Advisors. "The tone of the address and the sentiment left spurred buying throughout the market."
Bartolini notes that when there are market events, investors consistently gravitate toward SPY as a tool. Though, the pro-growth, pro-cyclical environment since Trump's election has led to growth in certain sectors, and in sub-sectors. The Financial Select Sector SPDR (XLF) has taken in north of $7.8 billion dollars, and the SPDR S&P Regional Banking ETF (KRE) saw $1.1 billion in new money since. To put in context, SPY took in $204 billion in that time, which includes $8 billion of yesterday's flows.
$SPY 12-Year Chart: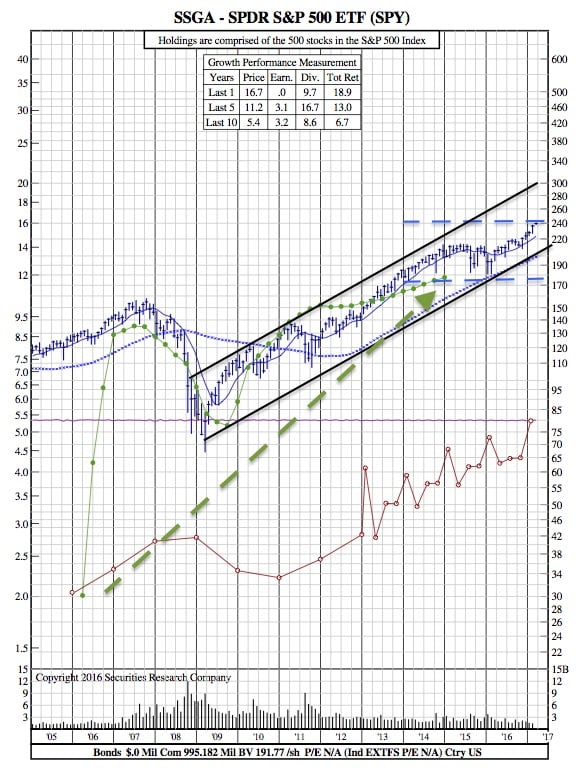 Will flows stay robust?
"It depends on how this delicate relay race of monetary policy handing off the baton to fiscal policy goes," says Bartolini, "If there's any bit of slippage, the market might be hesitant. It will be interesting to see what happens as we get into March."
There are multiple events in March that can dampen bullish sentiment. The European Union Summit begins March 8, which is expected to revive Brexit rhetoric. There's the Federal Reserve Meeting; as of this morning, there was 80% probability of a hike. There's also the debt ceiling debate. "If it is as contentious as prior ones that may have an effect on market tone. Even with March Madness coming up, volatility is still very low."
And markets keep running up higher. SPY's $8.2 billion in flows underscores the message and tone that Trump delivered during the joint session of Congress.