Office Decor that are Encyclopedias At-A-Glance
Looking for office decor that is not your usual "hotel art"? These unique posters feature stock market, economic, financial, and interest rate data back to 1906. Perfect for the Office • Boardroom • Lobby  • Classroom • Home Office & Home
Each poster is full-color for high visibility and readability with thousands of data points showing the US Economic History. 
Poster Size (24″ x 36″) perfect for framing standard poster size frame (not included).
Office Decor…by Securities Research Company
Select From Four Stock Market Posters Below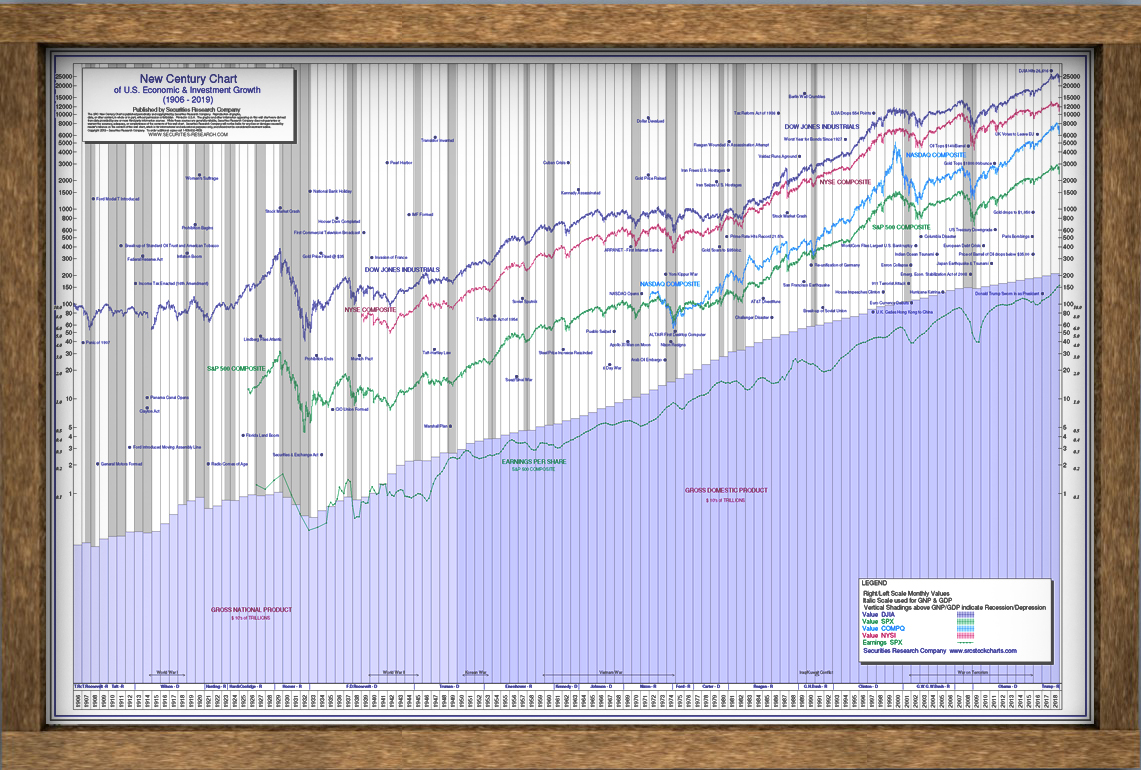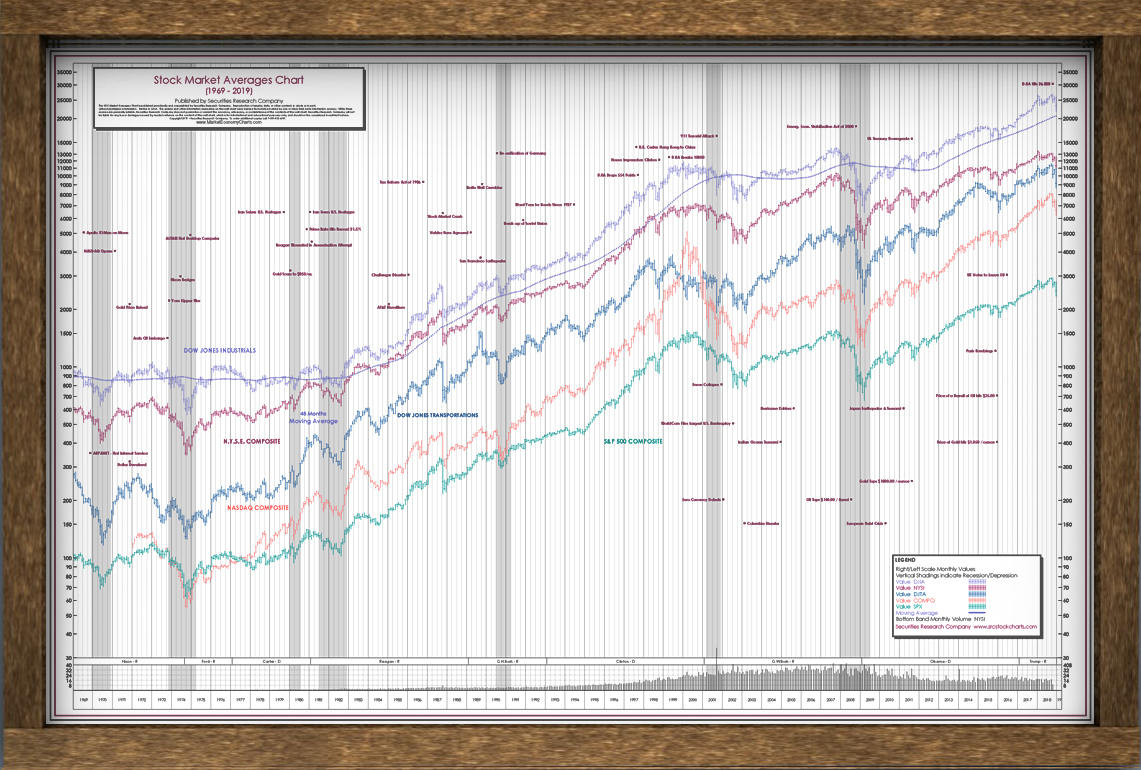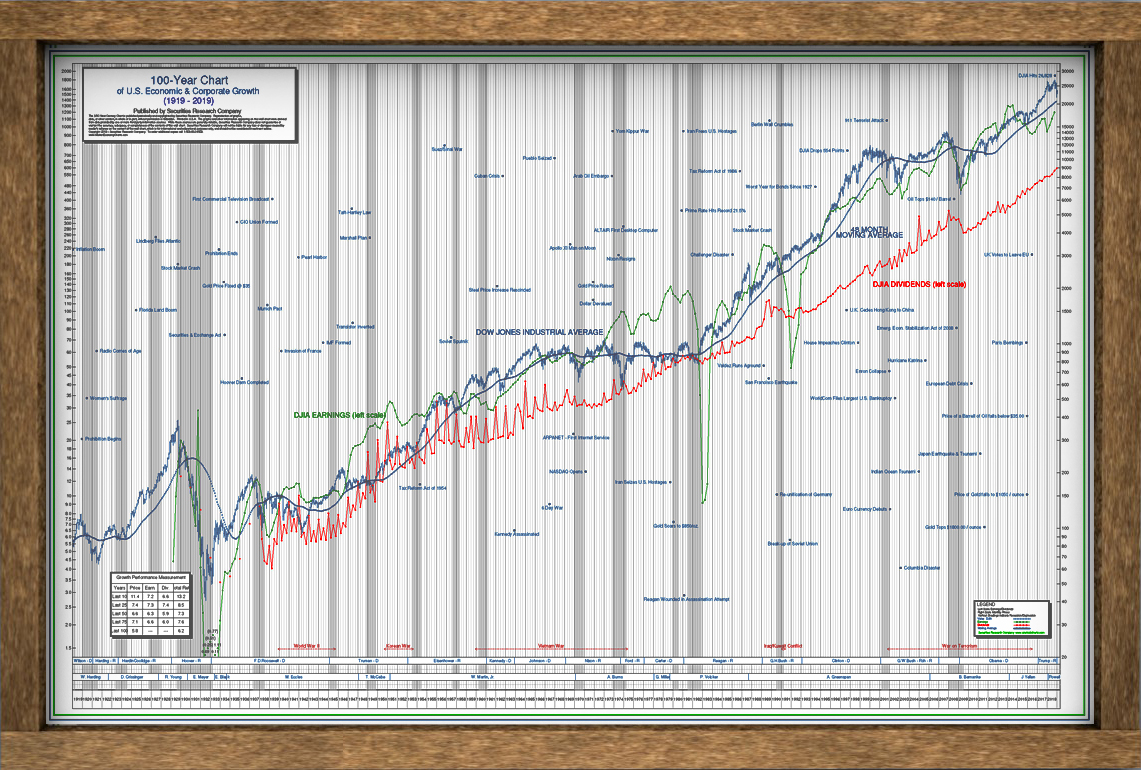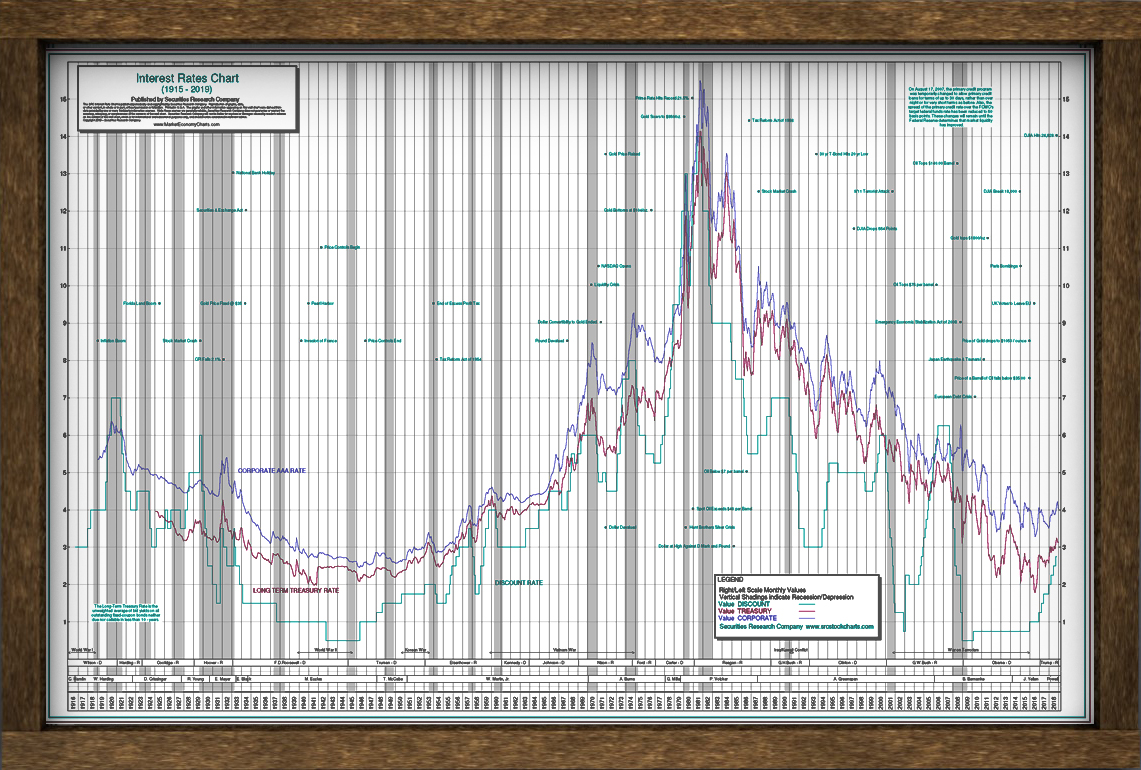 Save When You Order All Four Posters
All Stock Market Posters can be customized with your organization's logo or message starting at $49. Volume pricing is available.
I purchase a lot of items online and this was by far the best experience I have ever had with any company, ever. The product looks exceptional, our company logo looks awesome, and your service and response was fast and extremely efficient. We will be purchasing a Stock Market Poster from your company every year for years to come. Justin Krznarich – Thunderbird Wealth Mgmt.