SRC's Stock Market Posters Provide a "Visual History" of the Markets
SRC's Stock Market Posters provide an illuminating – encyclopedia-at-glance – of the stock market, adding a professional look in your Office • Boardroom • Lobby • Classroom • Home Office.
These Chart Posters are valued by investment professionals, individual investors, and instructors alike. They are the perfect way to see the long-term stock market trends, cycles and patterns. And are hung in offices, board rooms, lobbies and classrooms around the world.
And they are a great gift for anyone who is a fan of the stock market!
Stock Market Posters updated through September 1, 2023 – with recent global events
SRC's Stock Market Posters feature key stock market, economic, financial, and interest rate data back to 1906. Charts are full-color for high visibility and readability. Recessionary periods – geopolitical events – presidential terms are highlighted.
Each poster size: 24″ x 36″ perfect for framing with standard poster size frame (not included).
You can also customize The Stock Market Posters with your Organization's Logo or Message!
Select From Four Stock Market Posters Below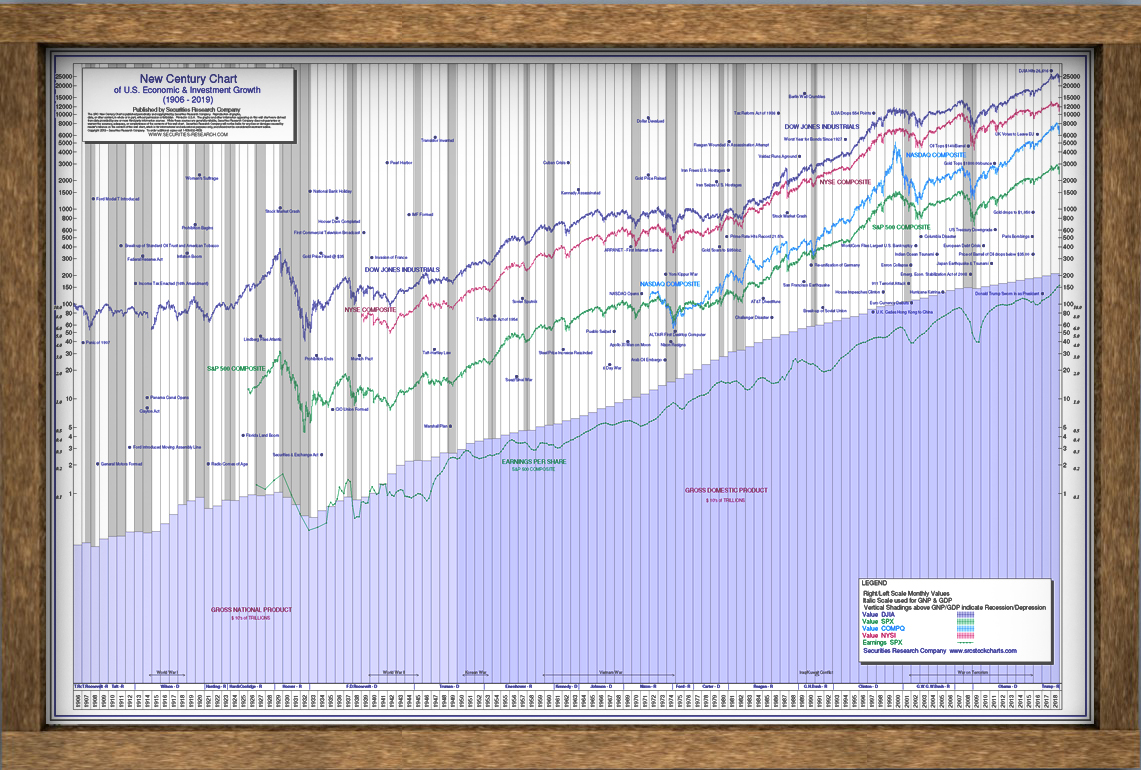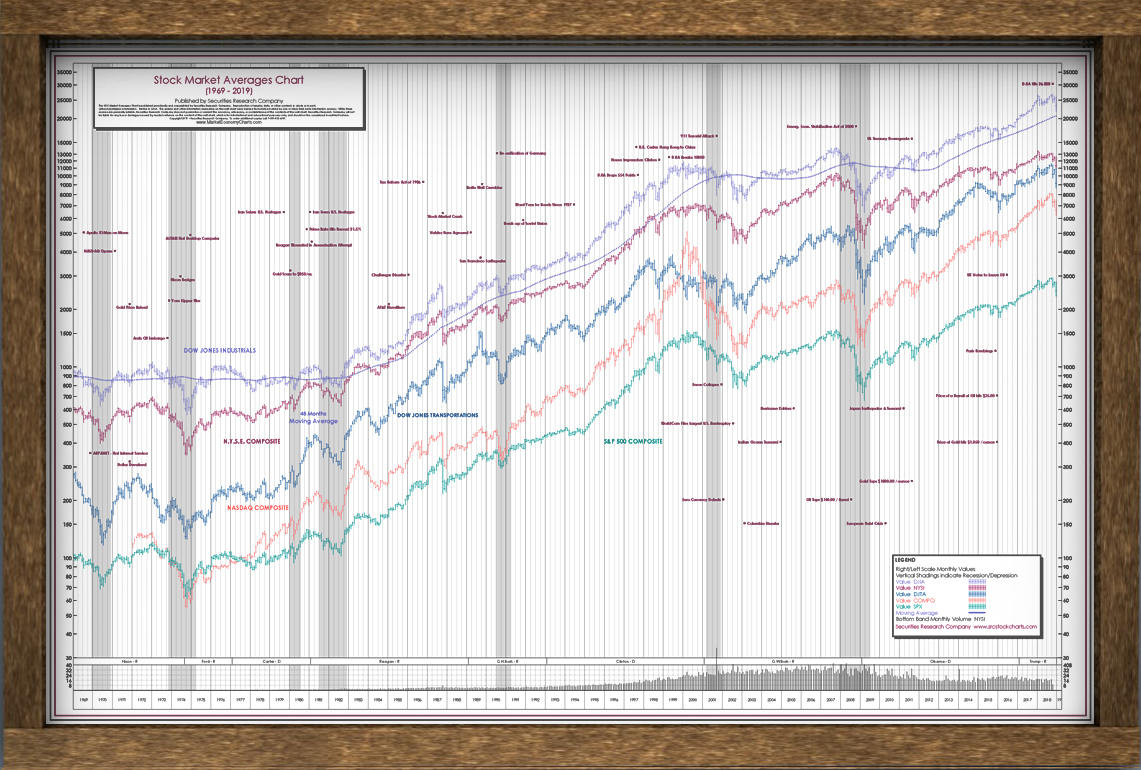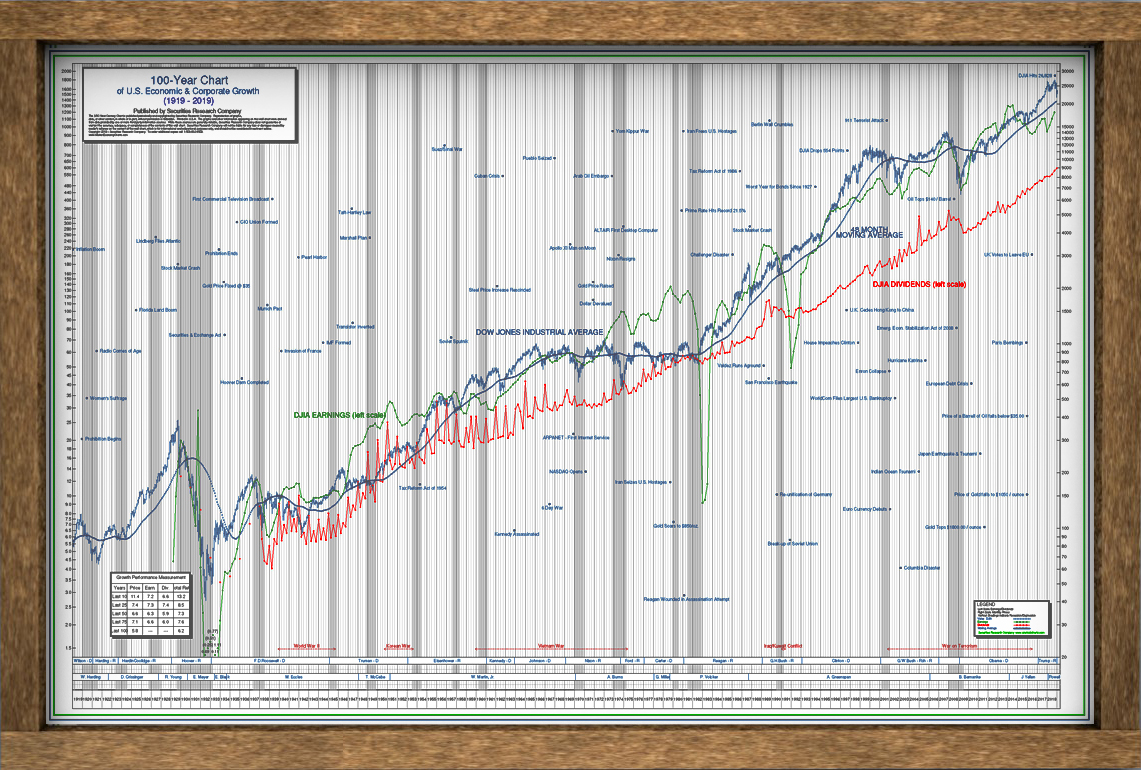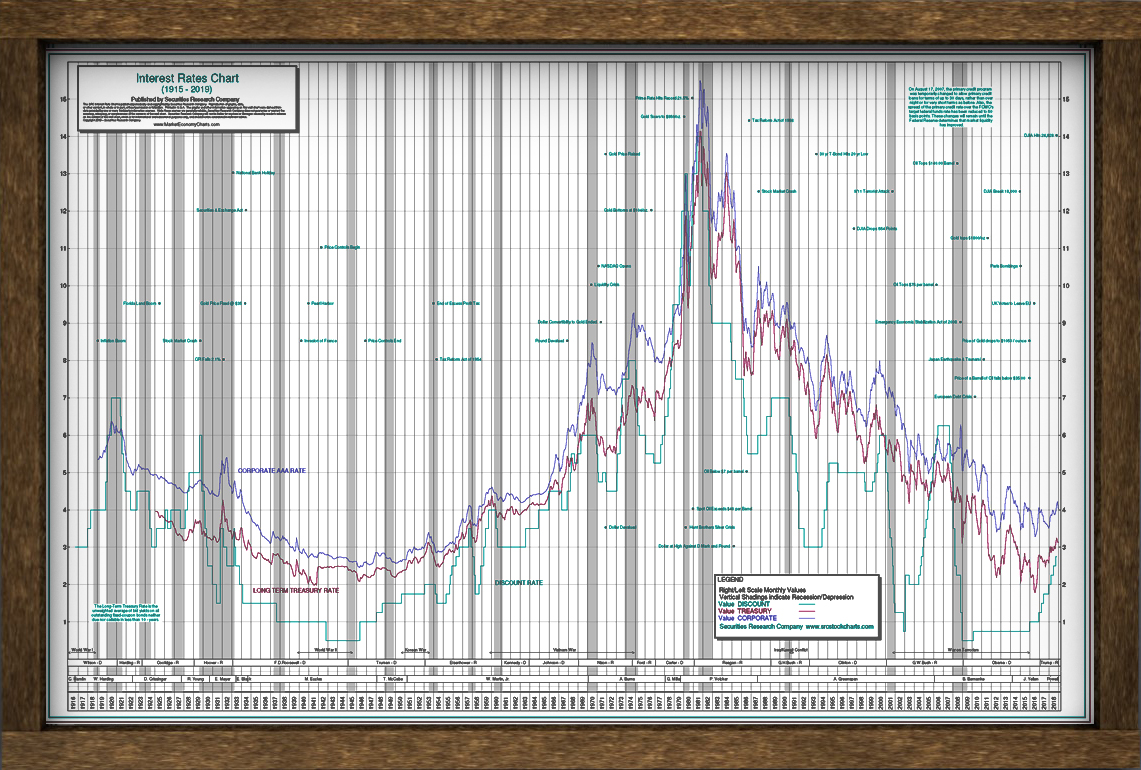 Save When You Order All Four Posters
All Stock Market Posters can be customized with your organization's logo or message starting at $49. Volume pricing is available.
Call us at 1(508)832-4509 for assistance.
I purchase a lot of items online and this was by far the best experience I have ever had with any company, ever. The product looks exceptional, our company logo looks awesome, and your service and response was fast and extremely efficient. We will be purchasing a Stock Market Poster from your company every year for years to come. Justin Krznarich – Thunderbird Wealth Mgmt.
The best stock charts are those that are easily read and understood. SRC's stock charts are the best stock charts to understand a company's fundamentals and are perfect for the student, and novice to professional investor. SRC provides its current and historical fundamental data in print, PDF and stock charts online through SRC's proprietary ChartScreen Online that is updated nightly, so you always have the most current information at your fingertips. So be sure to check out SRC's Chart Books and ChartScreen Online Service. You can also join SRC's Community of professional and individual investors, and download the latest DJIA eBooks ranging from one year to 50-Years. Join today!