Apple Sales and Profits Rise, iPhone Worries Linger (21-Month Chart)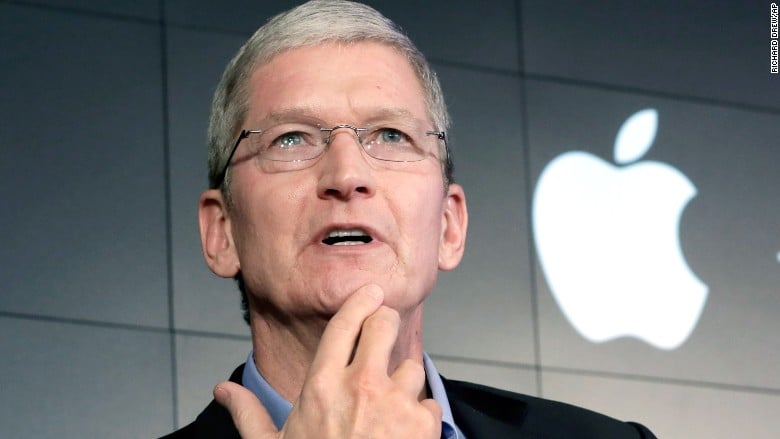 TechCrunch — Apple hit a little snag in the second quarter, falling slightly under what Wall Street expected in its earnings report — causing a slight drop after its stock has jumped massively in the past year.
The company reported earnings of $2.10 per share on revenue of $52.9 billion. Wall street was looking for earnings of $2.02 per share on revenue of around $53 billion. It also sold 50.8 million iPhones, whereas analysts expected Apple to sell 51.4 million iPhones. This is a slight miss on a few marks, which in the grand scheme of things might not be that big of a deal — if only an unexpected trip up as the tide seems to have turned as to whether Apple can keep growing.
Apple shares hit a 52-week high this afternoon before trading ended, and in the past year have been on a very steady rise. That's even amid plenty of concern that its core driver — the iPhone — will no longer be the rocket ship it used to be driving Apple's stock up. Instead, its portfolio of other products (services in particular) is starting to show signs of steady growth, meaning Apple's ceiling may be higher than simply getting record iPhone sales every quarter.
Not surprisingly, Apple once again showed growth in services revenue. Apple brought in $7 billion in revenue from services, up from around $6 billion in the second quarter last year. This still isn't the same rocket ship as the iPhone, but it is growing at a healthy clip. The pitch — one that kept its revenue from dropping off — may have even been more important than the results.
AAPL 21-Month Chart: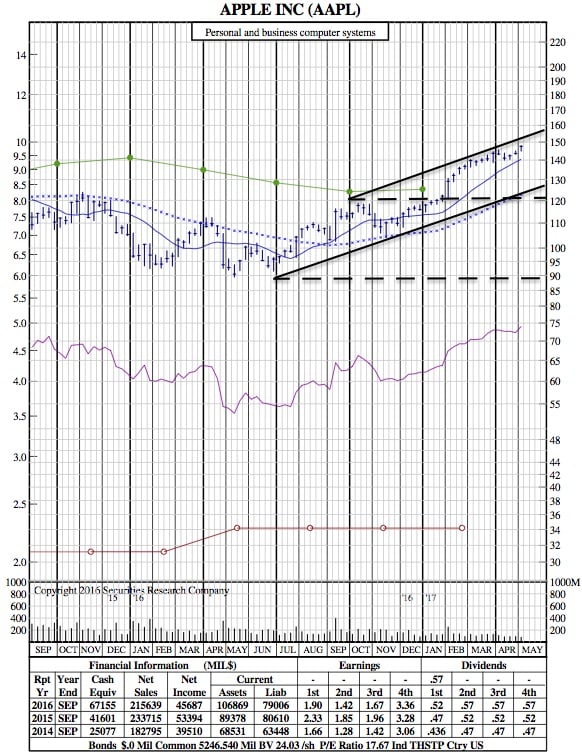 This is coming off the big holiday quarter for Apple, so there's naturally much less appetite for its products. But diversifying its revenue is going to be important going forward because in the second quarter Apple's hardware sales were down for both the iPhone and iPad. The Mac showed some strength, but in general, it has to show that it has something else that it can grow into.
All this means its stock price is continuing to rise, which is critical for a number of reasons. It has to continue to attract talent, which it can woo with the prospect of a rising share price as compensation. It also has to keep away activist investors which — even though Apple is huge — may see it as an attractive company to bug in order to demand an increased return on capital. The latter is probably not so likely given its size, but there's some precedent for activists like Carl Icahn going after the company.
Of course, even a 1% drop in Apple's shares (what happened after the earnings report came out) can mean billions of dollars in value for the company's market cap — now above $750 billion — vanish in a few minutes. But again, looking back at that chart, it appears pretty clear that Apple is starting to figure out how to not only diversify beyond its main driver but also sell that story to Wall Street.