21-Month Charts for all 3 Major Indexes after All-Time Highs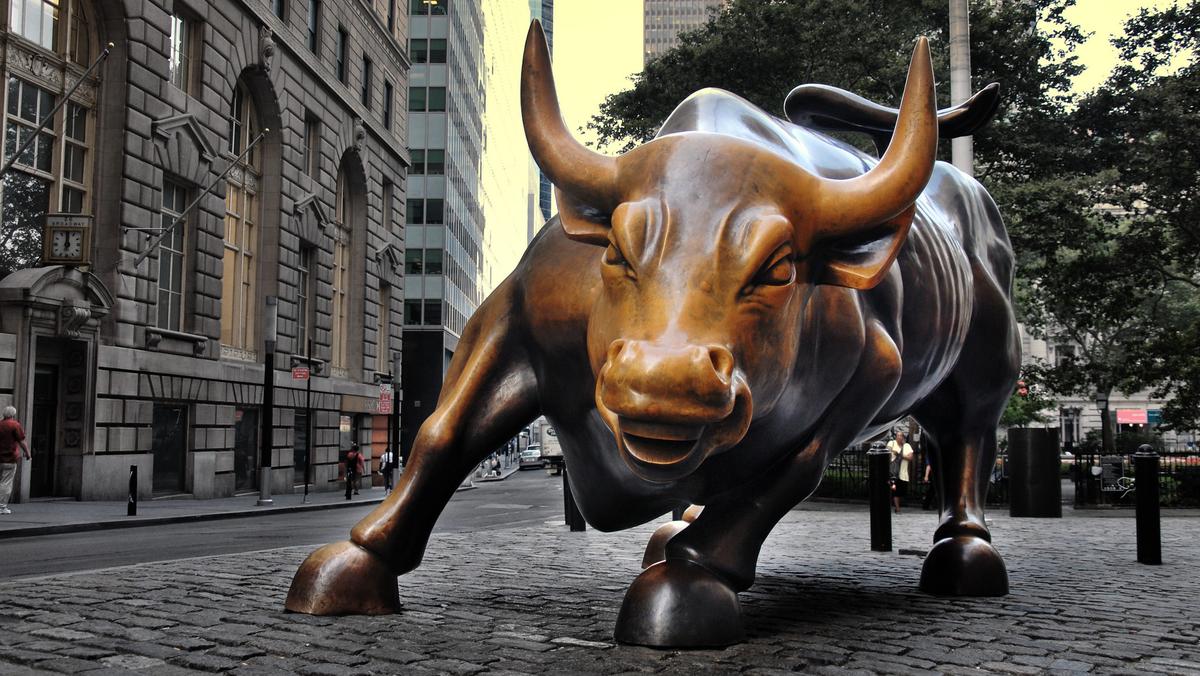 NEW YORK (AP) — Major U.S. stock indexes rose to record highs on Monday, led by big gains in energy companies as the price of crude oil moved sharply higher, which is positive news for the long-struggling energy sector.
Investors also applauded several corporate deals, and technology companies, which have been lagging the market in recent weeks, posted solid gains. Makers of basic materials and utility companies also climbed.
The price of oil jumped 4 percent ahead of a meeting of OPEC countries, who collectively produce more than a third of the world's oil. OPEC has agreed on the outlines of a deal to reduce production in an attempt to support flagging oil prices, which are still far lower than they were two years ago. That would in turn lift energy company profits.
Stocks reached all-time highs over the summer and have built on those gains since the election. On Monday the Dow Jones industrial average, Standard & Poor's 500, and Nasdaq composite all set records. So did the Russell 2000, an index of smaller companies, and the S&P's small- and mid-size company indexes.
The last time all those indexes set records on the same day was Dec. 31, 1999, according to Ryan Detrick, senior market strategist for LPL Financial.
The Dow rose 88.76 points, or 0.5 percent, to 18,956.69. The S&P 500 climbed 16.28 points, or 0.7 percent, to 2,198.18. The Nasdaq composite jumped 47.35 points, or 0.9 percent, to 5,368.86.
Benchmark U.S. crude oil rose to its highest price this month. It gained $1.80, or 3.9 percent, to $47.49 a barrel while Brent crude, the international standard, rose $2.04, or 4.4 percent, to $48.90 a barrel in London. That led to gains for energy companies. Marathon Oil added 86 cents, or 5.5 percent, to $16.48 and Exxon Mobil added $1.21, or 1.4 percent, to $86.49.
OPEC representatives will meet in Vienna on Nov. 30. They have agreed to preliminary terms of a deal that will trim oil production, but the details remain to be determined. Quincy Krosby, market strategist at Prudential Financial, said investors are encouraged by the effort, but she doesn't think a deal, if one happens, will do much to lead to sustainably higher oil prices.
"There's nothing to suggest the agreement's going to hold," she said. "When all is said and done, supply and demand will ultimately dictate the price."
Meat producer Tyson Foods tumbled $9.76, or 14.5 percent, to $57.60. The company's fourth-quarter profit and sales fell far short of Wall Street's forecasts as Tyson's chicken business struggled. The company also said CEO Donnie Smith will step down at the end of this year, and company president Tom Hayes will replace him.
Competitor Hormel Foods lost 64 cents, or 1.8 percent, to $34.94.
Small-company stocks have surged since the election. The Russell 2000 has risen for 12 days in a row.
Technology stocks also made substantial gains. They have lagged the market since the election after very strong performance over the summer. Facebook rose $4.75, or 4.1 percent, to $121.77 while online payments company PayPal advanced 55 cents, or 1.4 percent, to $40.63 and Apple picked up $1.69, or 1.5 percent, to $111.75.
Identity theft and fraud protection company LifeLock jumped $3.06, or 14.7 percent, to $23.81 after security software maker Symantec agreed to buy the company for $2.3 billion. The deal values LifeLock at $24 a share. Symantec picked up 77 cents, or 3.2 percent, to $24.52, a sign investors approve of the purchase.
Sunoco Logistics agreed to buy Energy Transfer Partners in an all-stock deal worth about $20 billion. Both companies are involved in the Dakota Access oil pipeline, a project that's been the subject of protests for months. A portion of that pipeline would pump oil under Lake Oahe, a reservoir in North Dakota, and the local Standing Rock Sioux tribe says it fears a leak could contaminate the drinking water on its reservation. The tribe also says the pipeline could disturb sacred sites.
Both companies traded lower after the deal was announced, as they won't distribute as much cash to shareholders after combining. Energy Transfer Partners lost $2.85, or 7.2 percent, to $36.52 and Sunoco Logistics skidded $1.72, or 6.6 percent, to $24.47. Energy Transfer Equity, the general partner of Energy Transfer Partners, picked up 63 cents, or 3.6 percent, to $17.92.Gold inched up $1.10 to $1,209.80 an ounce. Silver lost 10 cents to $16.52 an ounce. Copper climbed 5 cents, or 1.9 percent, to $2.52 a pound.
Gold inched up $1.10 to $1,209.80 an ounce. Silver lost 10 cents to $16.52 an ounce. Copper climbed 5 cents, or 1.9 percent, to $2.52 a pound.
The dollar slipped after trading at 13-year highs last week. The euro rose to $1.0612 from $1.0599. The dollar rose to 111.07 yen from 110.63 yen.
Bond prices rose. The yield on the 10-year Treasury note slipped to 2.32 percent from 2.35 percent. That helped utility stocks. They stocks tend to do better when bond yields fall because investors seeking income buy them for their big dividends.
In other energy trading, wholesale gasoline gained 6 cents, or 4.3 percent, to $1.40 a gallon. Heating oil rose 7 cents, or 4.6 percent, to $1.52 per gallon. Natural gas rose 11 cents, or 4 percent, to $2.95 per 1,000 cubic feet.
France's CAC-40 index rose 0.6 percent while the DAX of Germany picked up 0.2 percent. The FTSE 100 index in Britain rose less than 0.1 percent. The Nikkei 225 of Japan rose 0.8 percent. South Korea's Kospi dipped 0.4 percent and the Hang Seng in Hong Kong edged up less than 0.1 percent.
DJIA: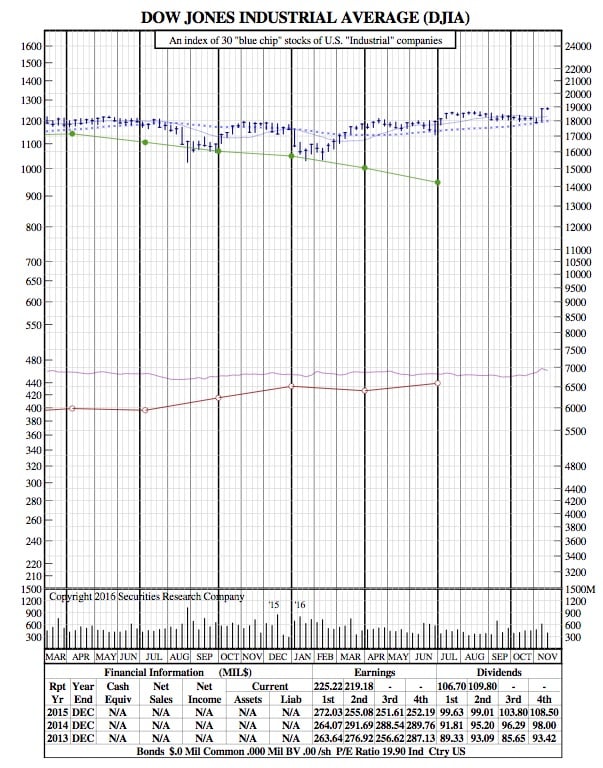 S&P 500: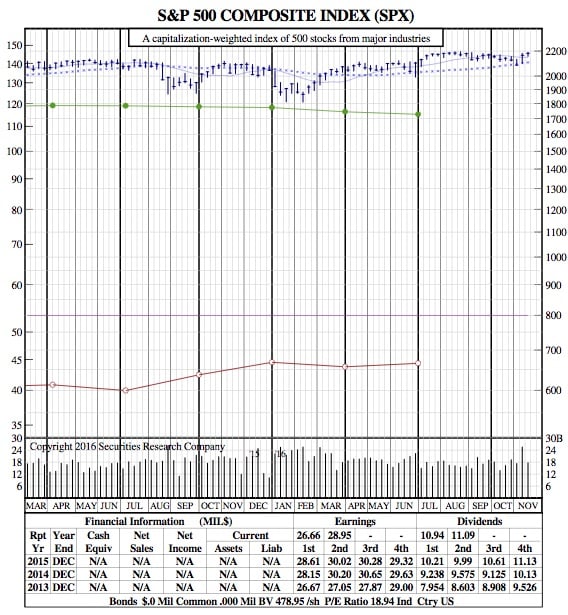 NASDAQ: