The Dow Jones Industrial Average sees its Longest Losing Streak in 6 Years (12-Year Chart)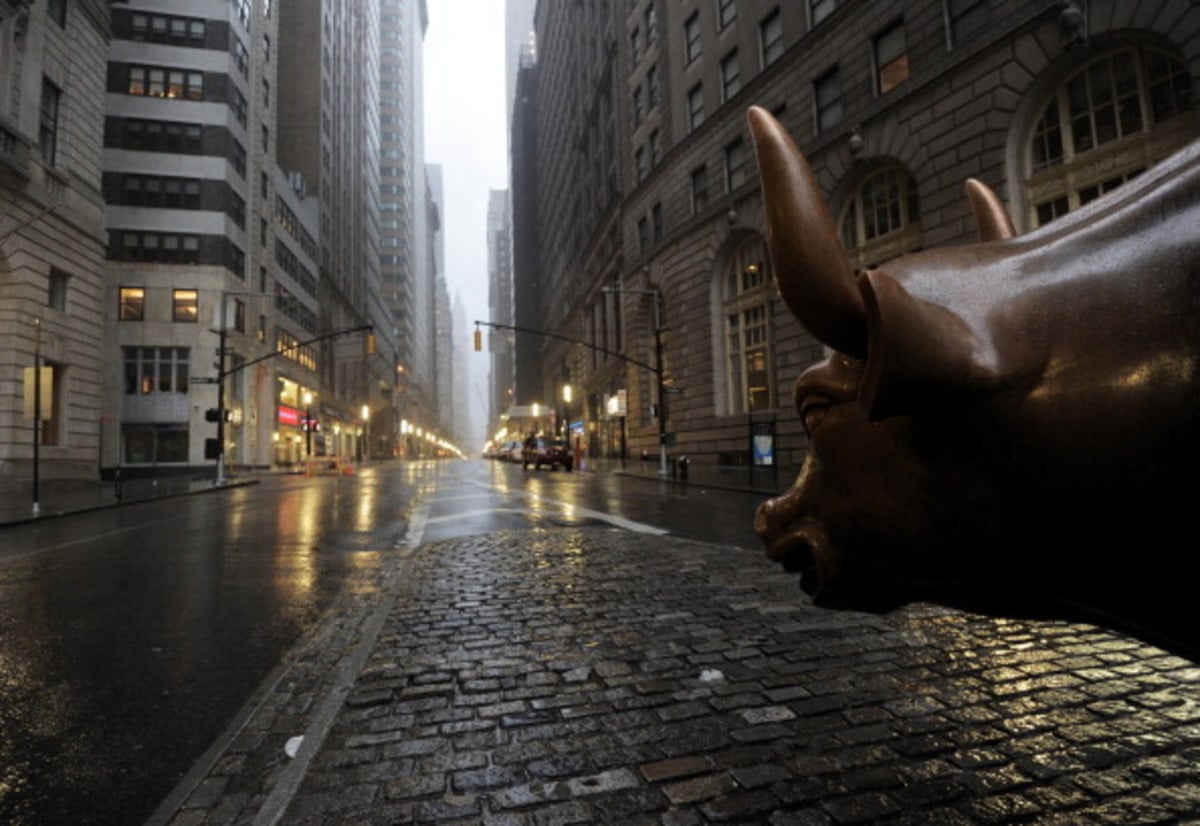 WSJ — The Dow Jones Industrial Average notched its longest losing streak in nearly six years, reflecting investors' doubts about the Trump administration's ability to enact its agenda.
The blue-chip index fell for an eighth straight trading day Monday, declining 0.2% in the session after Republicans failed to pass their health-care overhaul. Investors and analysts widely viewed the bill as a key test of the administration's ability to implement its policies.
The selling marked the latest blow to postelection bets on higher growth and inflation that had sent stocks and the dollar soaring while sparking a selloff in government bonds. On Monday, the WSJ Dollar Index, which measures the U.S. currency against 16 others, touched its lowest level since early November as the yield on the benchmark 10-year Treasury note settled at 2.373%, the lowest yield in a month.
The Dow Jones Industrial Average fell 45.74 points, or 0.2%, to 20550.98 Monday. The S&P 500 lost 2.39 points, or 0.1%, to 2341.59 and the Nasdaq Composite gained 11.64 points, or 0.2%, to 5840.37.
The Dow has shed 1.9% over the past eight sessions–a far cry from the 6.7% it lost during its previous downdraft of that length in 2011. At the time, the U.S. government was embroiled in a debate about whether to raise the debt ceiling–a disagreement that in part led rating firm Standard & Poor's to downgrade the country's credit rating, saying the trajectory of future U.S. debt was unsustainable. In the month after that streak, the Dow fell another 5.3%.
DJIA 12-Year Chart: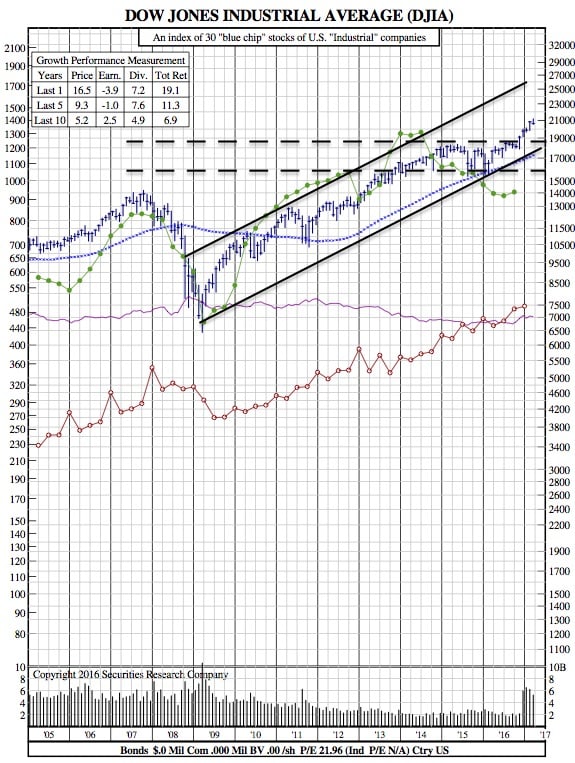 More recently, the Dow's stumble echoes a nine-session drift lower for the S&P 500 last fall, when investors shed stocks as polls tightened heading into Election Day after a contentious campaign season. What followed was a rapid rally that sent major U.S. stock indexes to records. In February, the Dow industrials rose for 12 consecutive days, its longest stretch of gains since 1987, according to WSJ Market Data Group.
Some analysts said the market's current listlessness was natural as investors assessed whether the so-called Trump trade was winding down.
"People are in pause mode right now," said Randy Frederick, vice president of trading and derivatives at Charles Schwab Corp., who said he recommends that clients be cautious and wait for a couple of up days before jumping into stocks.
U.S. stock-trading volumes on March 20 were the lowest of 2017 so far, according to the WSJ Market Data Group.
"Investors notoriously wait for a pullback to buy, but then when we see one they get nervous," said Mr. Frederick.