Cisco 12-Year Chart After CEO's Bullish Outlook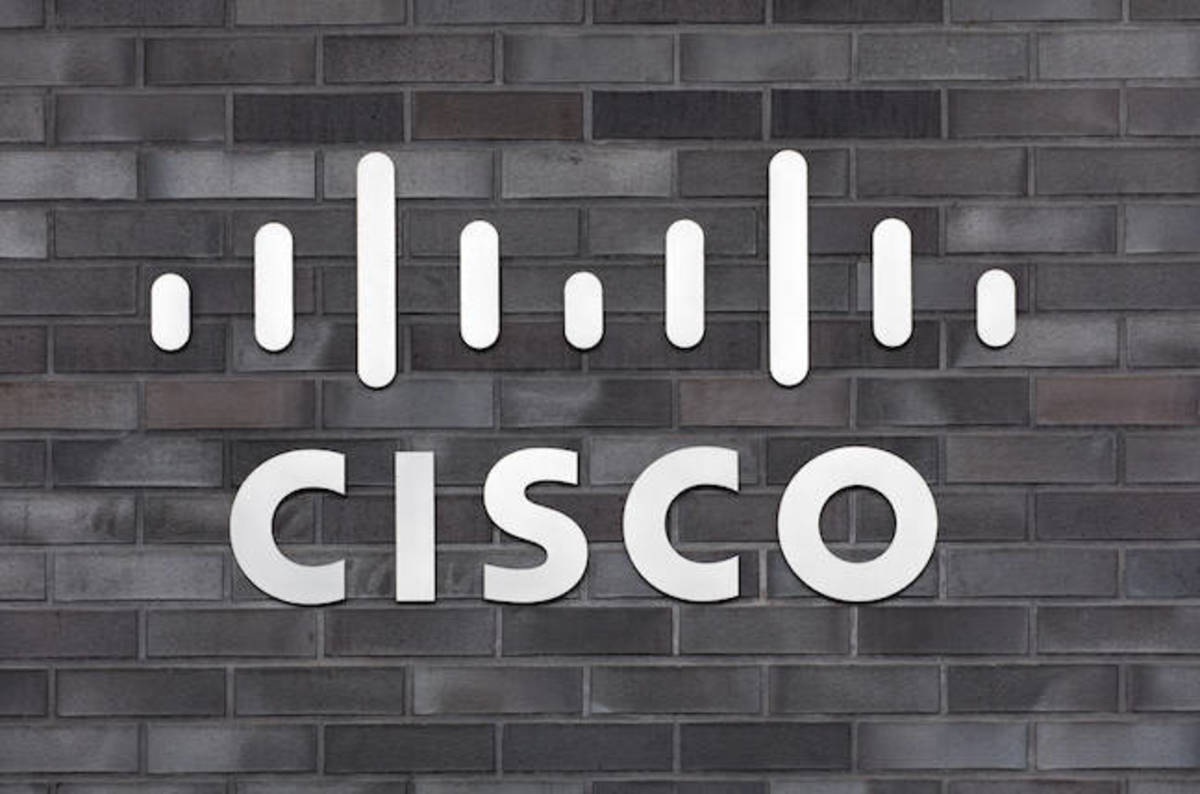 CNBC — Cisco Systems (CSCO) disappointing current quarterly guidance is not a major concern for CEO Chuck Robbins as global economic tensions influenced by political, regulatory, and financial uncertainty ease, he told CNBC on Thursday.
"I don't view it as losses that have caused a challenge for us this quarter," Robbins told "Squawk on the Street ." "There are a lot of areas for us to be very excited about and the primary driver for the guide was this service provider weakness that we saw just particularly in the quarter."
The CEO said that the political climate, macroeconomic uncertainty, currency fluctuations and consolidation within the telecom industry contributed to the overall slowdown in demand and weakness among service providers.
Cisco shares were off about 6 percent in early Thursday trading, pacing at levels for their worst session since November 2015.
"As you look at our business, you have to look at it beyond one-quarter," Robbins said.
The CEO said the company has been strategically investing in transitioning its security and collaboration portfolios and improving its cloud networking business to encourage enterprise customers to upgrade their Cisco products.
Cisco may also be one of the biggest beneficiaries of repatriation measures proposed by the new administration, which Robbins said could drive buybacks, higher dividends and strategic merger and acquisition activity for the networking giant.
Cisco Systems forecast adjusted profit for the current quarter below analysts' estimate as the company's traditional business of switches and routers continues to struggle with sluggish demand.
Cisco has been beefing up its wireless and security businesses to offset weakness in its traditional switching unit, which is also facing intense competition from companies such as Juniper Networks (JNPR) and China's Huawei.
However, the newer businesses are not growing fast enough to make up for declines in its main networking division.
Revenue from Cisco's switching business fell 7 percent to $3.72 billion in the first quarter ended Oct. 29.
The decline in switching is likely to stretch out over several quarters, Needham analyst Alex Henderson said.
Revenue from security business rose 11 percent to $540 million, while wireless unit's revenue fell 2 percent to $632 million.
Cisco said it expected an adjusted profit of 55-57 cents per share for the second quarter, lower than analysts' average estimate of 59 cents, according to Thomson Reuters I/B/E/S.
"President-elect Trump appears to be very business oriented and is very focused on driving the U.S. economy," Chief Executive Chuck Robins said on a conference call.
Donald Trump's surprise victory in the U.S. presidential election moves U.S. companies much closer than they have been in years to winning a big tax break on $2.6 trillion in foreign profits.
Cisco had $71.0 billion in total cash and investments at the end of the first quarter, including $10.4 billion in the United States.
The company, which in August said it would lay off about 5,500 employees from the first quarter, recorded a pretax restructuring charge of $411 million.
Cisco's net profit fell 4.4 percent to $2.32 billion, while revenue fell 2.6 percent to $12.35 billion.
Excluding items, the company earned 61 cents per share.
Analysts on average were expecting adjusted earnings of 59 cents per share on revenue of $12.33 billion.
12-Year Chart: