Netflix Q1 Earnings Report, User Growth Disappoints (12-Year Chart)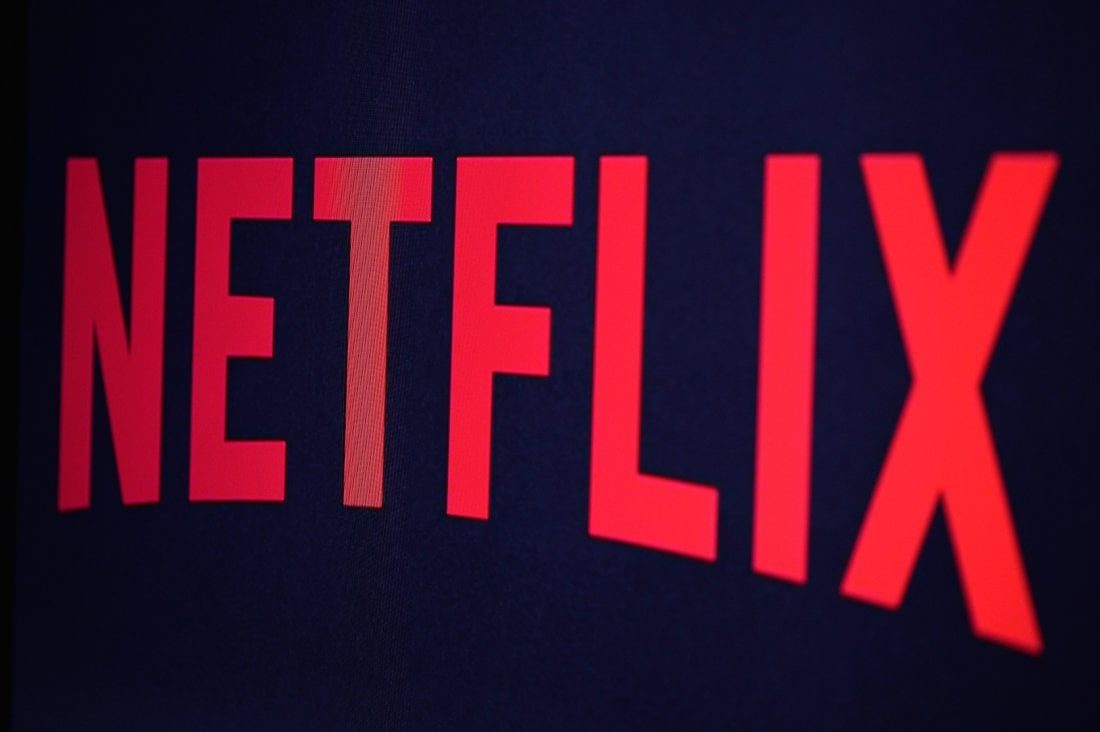 Bloomberg — For now, Netflix Inc. investors can have rapid subscriber growth or a big jump in profit — not both.
The streaming-video giant reported first-quarter user gains that fell short of estimates because there wasn't a "House of Cards"-style hit to draw new viewers and retain others. On the other hand, the lack of big-budget productions boosted net income. Next quarter, with the return of "House of Cards" and three major movies on the release schedule, profit will miss estimates while customer gains will improve, Netflix said Monday.
The dilemma whipsawed Netflix investors late Monday, with the stock dropping on the subscriber figures before recovering later and moving higher. The shares rose 1.4 percent to $149.30 in extended trading after results were announced. They had gained 15 percent this year through April 13.
The world's biggest paid video service signed 4.95 million new customers last quarter, less than the 5.49 million analysts were expecting. It'll make up some of that in the current period, with a forecast for viewer growth that beat analysts' forecasts.
"There's nothing here that changes the thesis," said Anthony DiClemente, an Instinet LLC analyst who recommends buying the shares. "If you own Netflix because you think they are going to add subscribers globally, you're still going to own it. If you don't own it because you think Netflix was spending too much money to invest in said growth, you still feel the same way."
Netflix needs to add millions of subscribers every quarter to help pay for the billions of dollars the company spends making TV shows and movies or licensing programs from others. The company, which has committed $15.3 billion for movies and TV shows over the next five years, hasn't given any indication it plans to slow those outlays and said Monday it plans to raise money this quarter by issuing long-term debt.
Netflix released 17 stand-up specials, nine feature films and an array of original series for kids and adults, but blamed the absence of one show — "House of Cards" — for its slower-than-projected viewer growth.
The company could turn the tide in the second quarter, typically one of its weakest. Netflix, based in Los Gatos, California, has lined up a slew of high-profile releases in the coming months, including new seasons of "House of Cards," "Orange Is the New Black" and "Master of None."
The heavy second-quarter schedule comes with costs and highlights a dilemma. Because of those expenses, Netflix said profit in the period will be 15 cents a share, short of analysts' estimate of 23 cents. Revenue will be $2.75 billion, versus Wall Street projections of $2.76 billion. The first quarter, lighter on new releases, was the company's most profitable ever and the first time international operations made money.
Future Profit
Investors have permitted Netflix to operate near break-even on the expectation that the company, which expects to top 100 million customers this week, will continue to grow rapidly, especially outside the U.S. Chief Executive Officer Reed Hastings has also pledged to deliver material profits starting this year. Analysts are forecasting net income of $477.2 million, or $1.09 a share, on revenue of $11.2 billion, based on the average of estimates compiled by Bloomberg.
NFLX 12-Year Chart: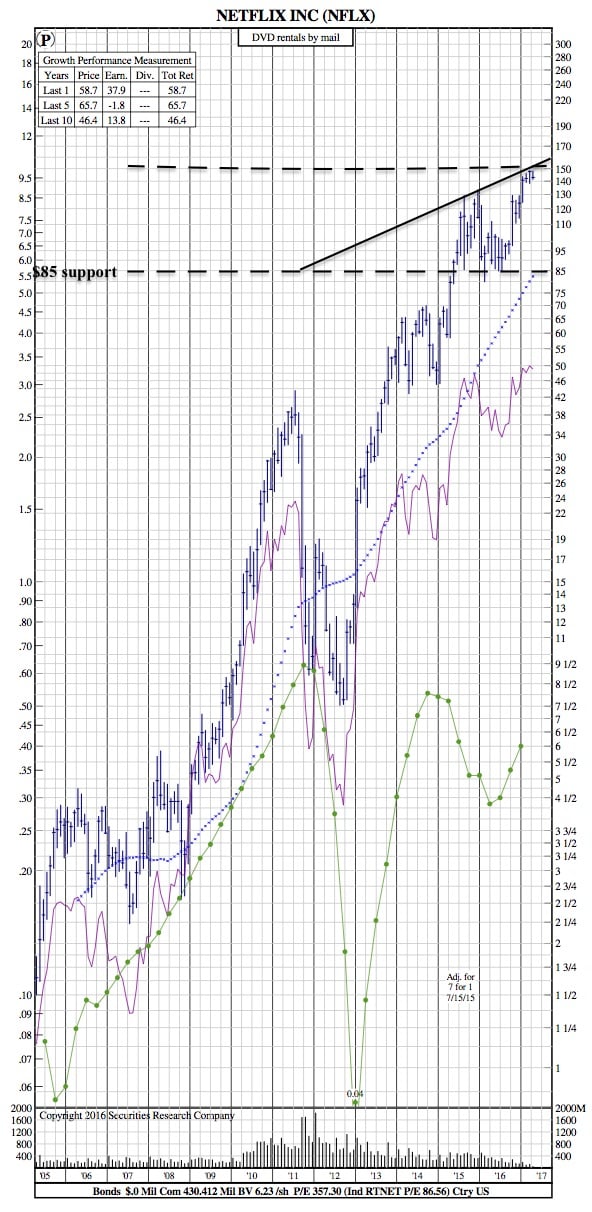 The company said first-quarter profit more than quadrupled to $178 million, or 40 cents a share, compared with analysts' predictions of 37 cents. Revenue grew 35 percent to $2.64 billion.
The company wants to be assessed in the future based on sales and margins, as opposed to subscriber growth.
Netflix's investment in original programming has inspired competing technology companies and TV networks up their spending, creating more competition for attention and eyeballs. Netflix said it will spend $1 billion marketing in 2017 to bring more attention to its shows.
Analysts were expecting slower growth this quarter after Netflix expanded to more than 130 new countries in the year-earlier period. The company has expanded in stages and is having more success with older markets.
"We have high satisfaction and are rapidly growing in Latin America, Europe, and North America," the company said in a letter to investors. "We are making good strides in improving our content offering to match local tastes in Asia, Middle East, and Africa, but have much progress to make, like in Latin America a few years ago."