May 12th, 2017: A Week in Review (DJIA 25-Year Chart)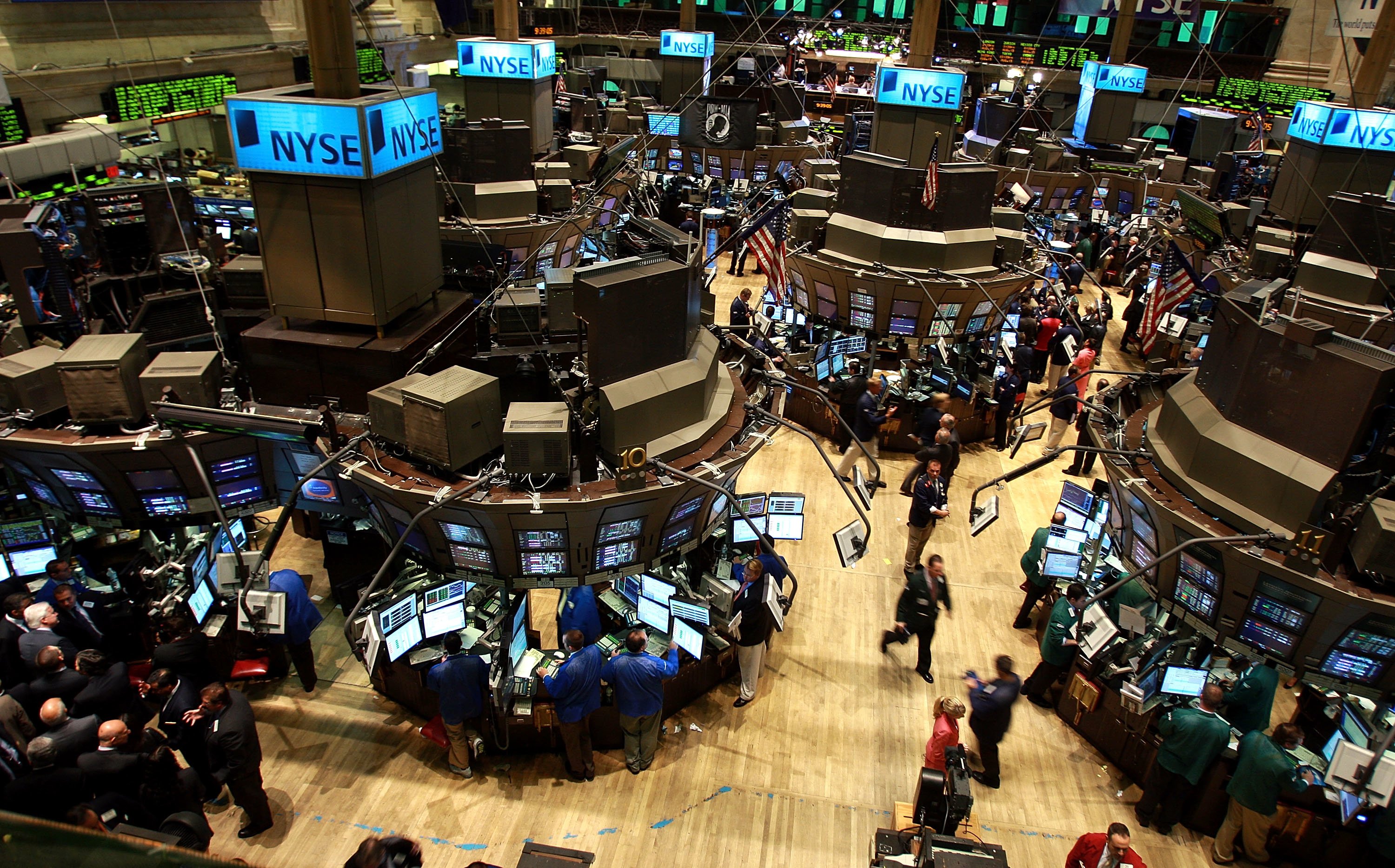 WSJ — U.S. stocks, Treasury yields, and the dollar edged lower Friday, as the latest batch of U.S. economic data fell short of expectations.
The lackluster readings follow a string of soft first-quarter data. Investors have largely brushed off signs of weak economic growth in 2017 on the rationale that the first few months of the year tend to be slow and corporate earnings have been stronger than expected. U.S. stocks are hovering close to record highs, while volatility has fallen to historical lows.
The Dow Jones Industrial Average fell 23 points, or 0.1%, to 20897. The S&P 500 dropped 0.2%, and the Nasdaq Composite edged up 0.1%.
DJIA 25-Year Chart: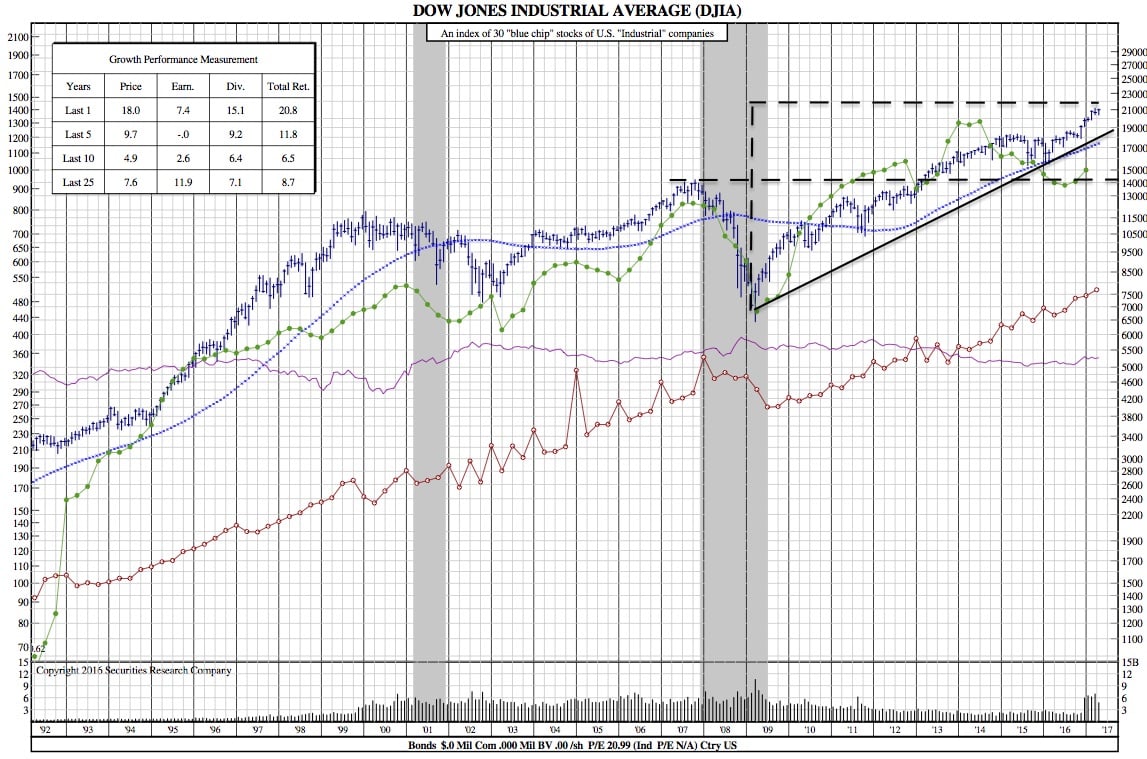 The stocks that climbed were defensive plays. Utilities, often called bond proxies because of their steady dividend payouts, were the best performers in the S&P 500 on Friday, up 0.5%.
Earlier Friday, retail sales improved slightly less than anticipated in April, according to the Commerce Department, and a closely watched measure of underlying U.S. inflation came in soft, the Labor Department said. When excluding food and energy prices, the consumer-price index, which measures what Americans pay for everything from vegetables to new vehicles, rose 1.9% in April from the prior year, the first time it's been below 2% since October 2015.
The data follows disappointing retail earnings. Shares of Nordstrom dropped 11% after it reported an unexpected fall in same-store sales, while J.C. Penney shares fell 14% after the department store operator reported a first-quarter loss. Downbeat results from Macy's on Thursday had sent its shares down roughly 17%, spurring concerns about the sector.
"Looking at traditional brick and mortar sales, it's pretty clear [retailers] are losing to online juggernauts," said Jimmy Chang, chief investment strategist at Rockefeller & Co.
Despite recent weakness in retailers, the overall earnings picture in the U.S. has been supportive of markets this quarter, with companies on track for the fastest growth in earnings per share since 2011, according to CFRA Research.
"The first-quarter earnings seasons is one of the best overall we've seen in the past decade," said Olivier Marciot, investment manager at Unigestion.
"Consumption has been kind of weak in the last couple of months…but we are not worried at all for the moment about the U.S. consumer," Mr. Marciot said.
The S&P 500 ended the week 0.4% lower, snapping a three-week winning streak. The index is within 1% of its record.
Elsewhere, the Stoxx Europe 600 rose as data showed Germany's economy outpaced the U.S. at the start of the year. The index ended the week up 0.3%.
Investors have poured money into the region's equities in recent weeks, with a record inflow of $6.1 billion into European equities since centrist Emmanuel Macron won the French election, according to Bank of America Merrill Lynch. European stocks are close to two-year highs as political jitters have given way to increasing signs of an improving economy and corporate earnings.
Earlier, stock markets were broadly lower in Asian trading hours, tracking weakness in Europe and the U.S. on Thursday. Japan's Nikkei Stock Average fell 0.4% Friday, but gained 2.3% for the week.